Introducing LearnDash Notifications!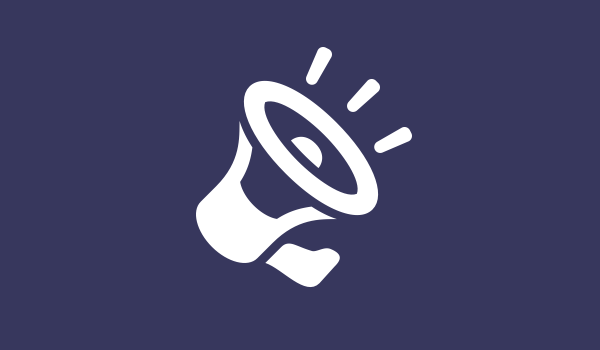 Today we are happy to tell you about new LearnDash learner engagement features now available to you for your courses via a free add-on.
Specifically, you now have the ability to trigger notifications based on a wide-variety of actions your learners take (or do not take) in your courses.
Before jumping into the features, let me take a quick moment to say "thank you" to all of you who expressed interest in having a simple way to implement this functionality. Your input directly influenced these new LearnDash Notifications and now we are beyond excited to get this new functionality into your hands!
Add-On Features
Automatically Send Emails – When learners perform certain actions on your LMS the notifications will automatically be sent out based on the settings you configure.
13 Available Triggers – Send notifications based on any of the triggers below. The triggers can be configured for a specific course/lesson/topic/quiz, or they can be "global".
User enrolls into a course
User completes a course
User completes a lesson
A scheduled lesson is available to a user
User completes a topic
User passes a quiz
User fails a quiz
User completes a quiz
An assignment is uploaded
An assignment is approved
User hasn't logged in for "X" days
"X"days before a course expires
Essay question has been put into graded status
Delay Notifications – The notification emails can be sent immediately or you can configure a delay (in days) for when the message should be sent.
34 Dynamic Shortcodes – As you choose your notification triggers you are presented with dynamic shortcodes that you can use in your message to automatically display things like course information, user details, lesson title, quiz scores, etc.
Choose Recipients – The recipients of the notifications can be the User, the User's Group Leader, and/or the site Admin.
How It Works
Once installed and activated, you will see a Notifications option under the LearnDash LMS menu. Simply select this menu item and you will be taken to a page where you can add a new notification.
As outlined in the features section above you will have many trigger options available to you for your notifications.
No other setup necessary!
The entire process is as easy as creating a blog post. All you have to do is write your unique message, select a few desire options, and then publish. Once published the notification is "live" and will start to send based on the settings you configured.
Where To Download
This is a free add-on created by LearnDash. It is available on the add-ons page in LearnDash, or for download on the support site.
Keep an Eye on Your Inbox
As we enter to Q4 of 2016 I am pleased to say that we have a handful of exciting new developments that are nearing completion.
The most highly anticipated of these is ProPanel 2.0, which is going through the final phases. We have been working on this project all summer and now the light is at the end of the tunnel. ProPanel 2.0 will boast new reporting data, visuals, filters, and downloads. With a click of a few buttons you can see high-level course status overviews or drill-down into the details of one (or a group) of users.
In addition to ProPanel 2.0 there are some LearnDash core features in the works as well as some third-party add-ons to help you get the most out of your WordPress LMS.
Thank you again for putting the trust of your learning programs into LearnDash. In return we promise to keep forging ahead with relevant and useful platform development so that you always have the best that the e-learning industry has to offer.
Until next time!
(Don't have LearnDash? Join the fun!)
Don't Miss Out!
Keep up with the latest LearnDash tips, e-learning trends, webinars, and more!