Using Tin Can API and WordPress
Not too long ago elearning courses that were created in programs like Articulate and Adobe Captivate were held prisoner to specific learning management systems.
And the name of these handcuffs was SCORM.
While certainly revolutionary during its heyday, SCORM started to pale in comparison to many of the light-weight, flexible APIs available in other applications.
Thus, we got Tin Can API (also known as Experience API).
Tin Can opens up new possibilities in terms of where rapid elearning content can live, and that includes WordPress.
The Ultimate LMS Flexibility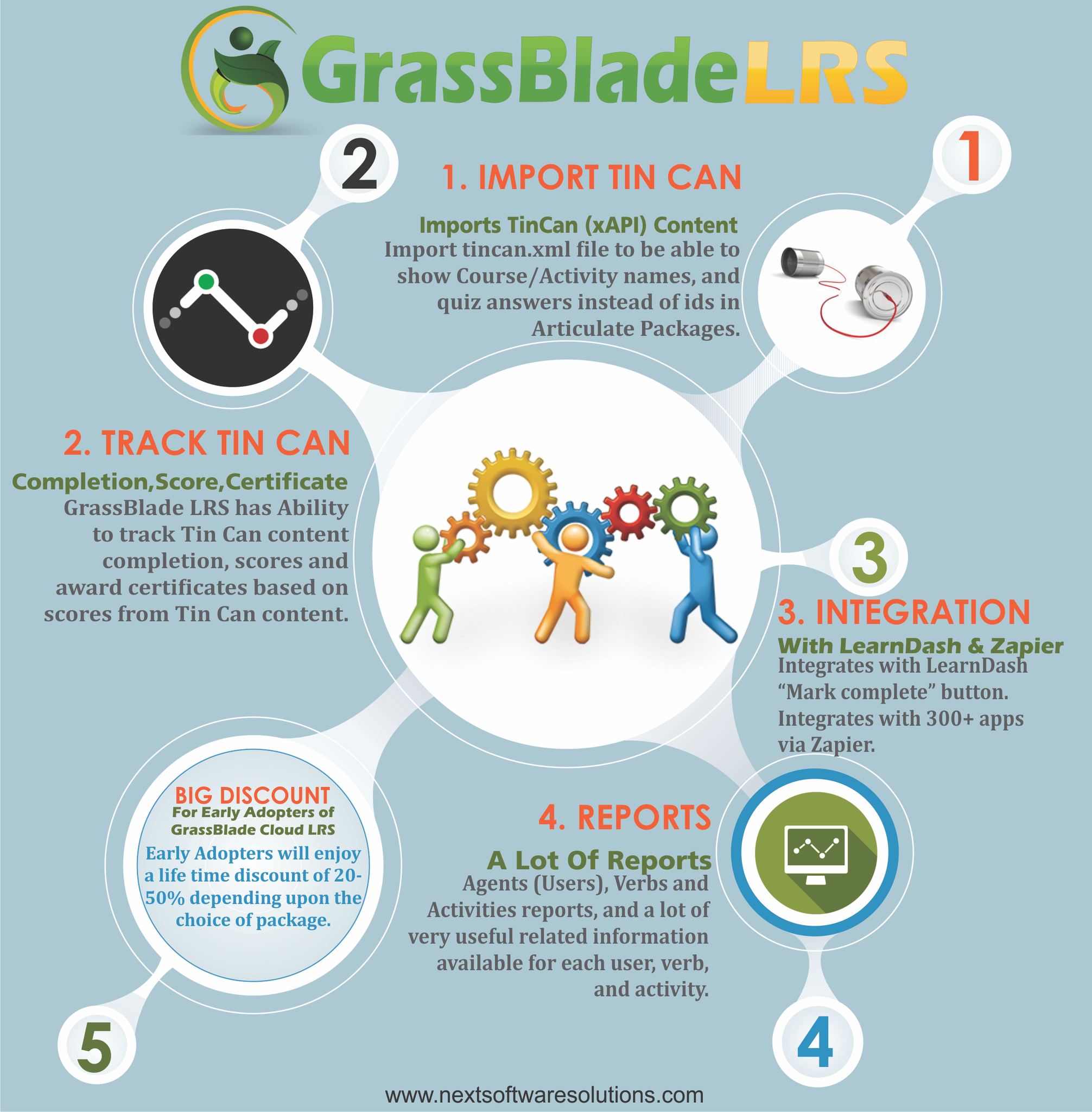 If you're using Articulate Storyline (or a similar program) and are tired of your restrictive LMS then I have good news for you: it has never been easier to jump ship!
As long as you have a learning record store in place then you're good to go. The data will reside in your LRS of choice and you can host the actual course anywhere you choose.
This is precisely the reason why people choose to use LearnDash as their LMS in conjunction with their Tin Can published courses.
Your course take on a life of their own when you use a combination of the GrassBlade xAPI companion, GrassBlade LRS, and LearnDash.
You can use the great features in these rapid elearning development programs to create highly interactive content for your LearnDash courses. In addition, you can implement the best of WordPress like shopping carts, badges and points, certificates, forums, BuddyPress, etc. to create a truly unique offering.
If you're interested in using programs like Articulate Storyline for WordPress then don't hesitate to contact us.
We love WordPress, plus our background is based in the elearning industry – a rare combination that will only benefit you!
Don't Miss Out!
Keep up with the latest LearnDash tips, e-learning trends, webinars, and more!